BRIDGE CHURCH RE-OPENING PLAN
WELCOME BACK BRIDGE CHURCH
We are so excited to announce that we have begun the initial phases of our Re-Opening Plan here at Bridge Church. This is an exciting time as we get closer to once again worshiping together corporately. Below you will find all the information you need to know what to expect, get register for service times, and stay safe.
Please take some time to go through all of the information below in order to ensure you are aware of what we will be doing to not only get back to in-person worship experiences but to ensure we keep everyone safe and adhere to the guidelines laid out by our governor.
RSVP NOW – SPACE IS LIMITED FOR EACH TIME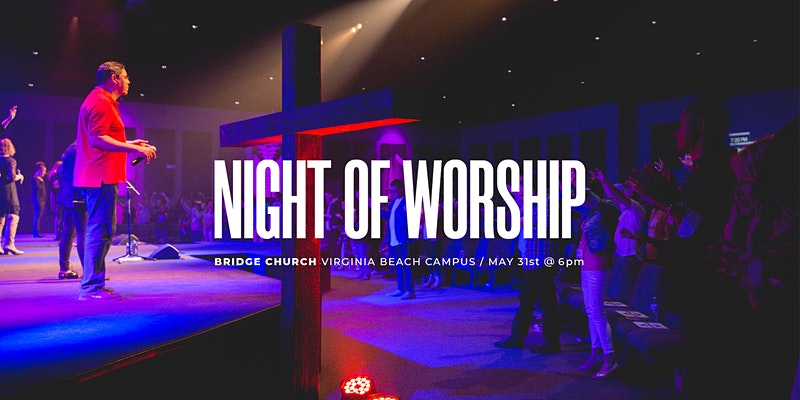 Sunday, May 31 at 6 PM.
175 Max – Get tickets below.
Everyone including Bridge Kids will be in the auditorium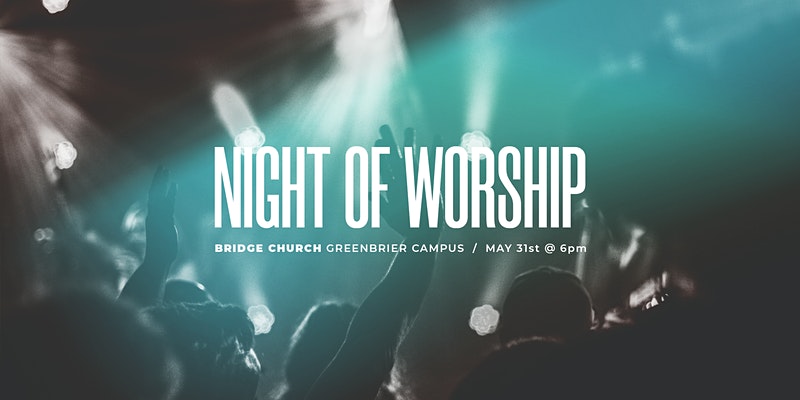 Sunday, May 31 at 6 PM.
75 Max – Get tickets below.
Everyone including Bridge Kids will be in the auditorium
JUNE 7th VB WORSHIP EXPERIENCE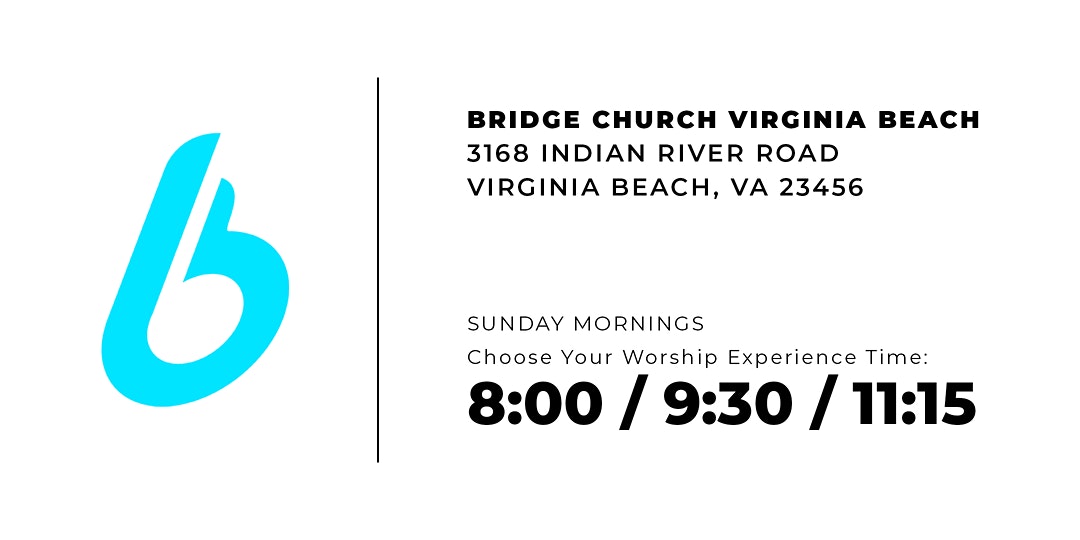 Sunday, June 7th, 8 AM | 9:30 AM | 11:15 AM
175 Max – Get tickets below.
Everyone including Bridge Kids will be in the auditorium
JUNE 7th GB WORSHIP EXPERIENCE
Sunday, June 7th at 9:45 AM | 11:15 AM.
75 Max – Get tickets below.
Everyone including Bridge Kids will be in the auditorium
Reservations needed for every worship experience
Social distancing in effect
All of our campuses will be thoroughly cleaned and disinfected by Davis Professional Services.
Touch-free experience. [Waving, open doors, digital offering, and Connect Cards]
Everyone in the auditorium. No Bridge Kids until further notice
Digital Connect Cards only: To complete your Connect Card: Text the word CARD to the number 94000
Digital Offering: To give, text the word GIVE to the number 94000
To stay updated with events and phasing, text the word UPDATE to the number 94000
No coffee or hospitality
No Bridge Kids or nursery
READ ALL ABOUT THE DETAILS BELOW
It was exciting to hear the news from our Governor that Virginia is ready to slowly begin reopening. As well, Bridge Church is ready and making plans to reopen!
So in order to safely and wisely reopen, Bridge Church will have a three-phase plan for both of our campuses. These phases will be in conjunction with our city and state guidelines. Please know, this is a slow process and there will be changes that will need to be made in order to move through each one of these phases.
PHASE 1: In this phase, which we are currently in, we will continue to function with our online weekly worship experiences, small groups, children, and youth ministries. We will continue in this phase until Sunday evening, May 31st.
PHASE 2: For Bridge Church, phase 2 will begin Sunday evening, May 31st with a Night of Worship at both of our campuses, Greenbrier and Virginia Beach. This night of worship will be limited in the number of people who may attend in order to maintain the 50% capacity requirements by our officials.
To attend the Night of Worship, there will be an RSVP system that will be used to reserve your seat. We ask that you do not RSVP unless you are certain of your ability to come, to ensure that all available seating is used. If you do not fee comfortable attending you can participate with the Night of Worship via our Facebook and YouTube channel.
On Sunday, June 7th we will move to Sunday morning worship experiences with appropriate adjustments and maintaining a meeting capacity of 50%.
VB CAMPUS:
At our Virginia Beach campus we will begin with 3 worship experiences on June 7th with additional services to be added should demand require them. Our VB times will be 8:00, 9:30, and 11:15 a.m. These services will also operate on an RSVP system.
VB's 8:00 a.m. experience will be for seniors and adults only. We ask that you not bring children to this service.
The 9:30 and 11:15 times will be family services, meaning families will all be in the worship experience together. During this phase we will not be offering children or youth services due to the difficulty of keeping our young members socially distant.
As these three worship experiences begin to fill up, we will open additional times on Sunday for you to come to church. Again, these services will be added as needed.
GB CAMPUS:
Our Greenbrier campus will also open on Sunday, June 7th at 50% capacity. To help create space in the facilities we will have 2 worship experiences. Those times are 9:45 and 11:15 a.m. and require RSVPs. Again, there will be no children's ministry during this phase.
ONLINE:
During this time we will continue to offer our digital worship experience for those who are unable or are still hesitant to attend at this time. The time for our digital worship experience is Sunday at 10:00 a.m.
WHAT YOU WILL NOTICE WHEN YOU RETURN:
When we return together as a church you will notice some things obviously different.
A new road sign
Exterior work done on the addition
Inside the building you will notice our hallways connect to the new NEXT GEN building now
Also you will notice greeters, ushers, and our parking team members waving instead of shaking hands.
We will also, temporarily, not be serving coffee
For the time being, our worship experience will be slightly shorter in length to accommodate our children and to minimize health concerns
Ushers will direct you to your seat and we will be seating you from front to back to ensure we maximize our auditorium capacity and adhere to social distancing guidelines.
As well, we will no longer be receiving a "physical" offering by passing a bucket. If you have not already done so, I encourage you to set up your online giving by going to our website bridgechurch.tv or using our APP or texting the words GIVE NOW to the number 94000. This will allow you to participate quicker during this time in the worship experience. Should you still desire to give by cash or check we will have offering "boxes" available in the building.
In the days ahead we will be sharing additional information regarding how to reserve your seat for the Night of Worship and one of the Sunday worship experiences.
We can't wait to see you! Our staff, housekeeping and maintenance teams are working diligently in preparing for you. We want your return to be a pleasant and safe one.
See you soon!
RSVP NOW – SPACE IS LIMITED FOR EACH TIME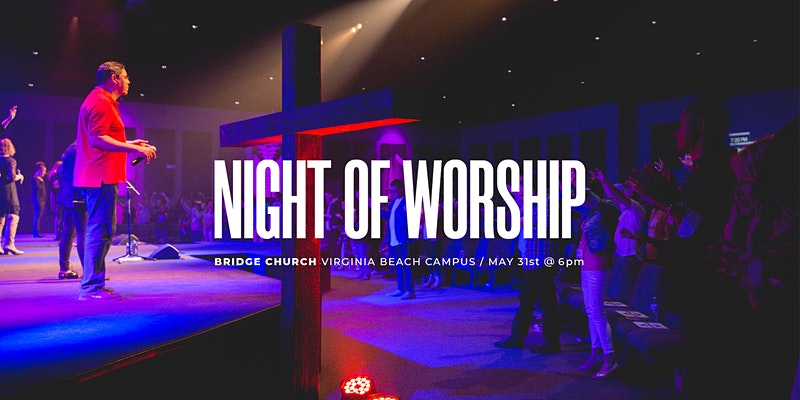 Sunday, May 31 at 6 PM.
175 Max – Get tickets below.
Everyone including Bridge Kids will be in the auditorium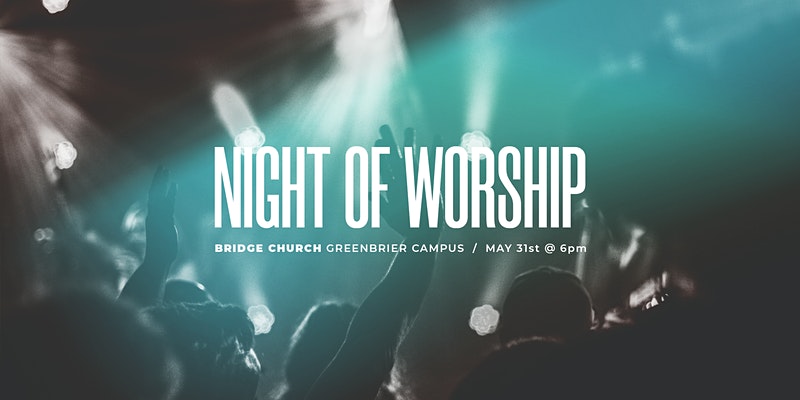 Sunday, May 31 at 6 PM.
75 Max – Get tickets below.
Everyone including Bridge Kids will be in the auditorium
JUNE 7th VB WORSHIP EXPERIENCE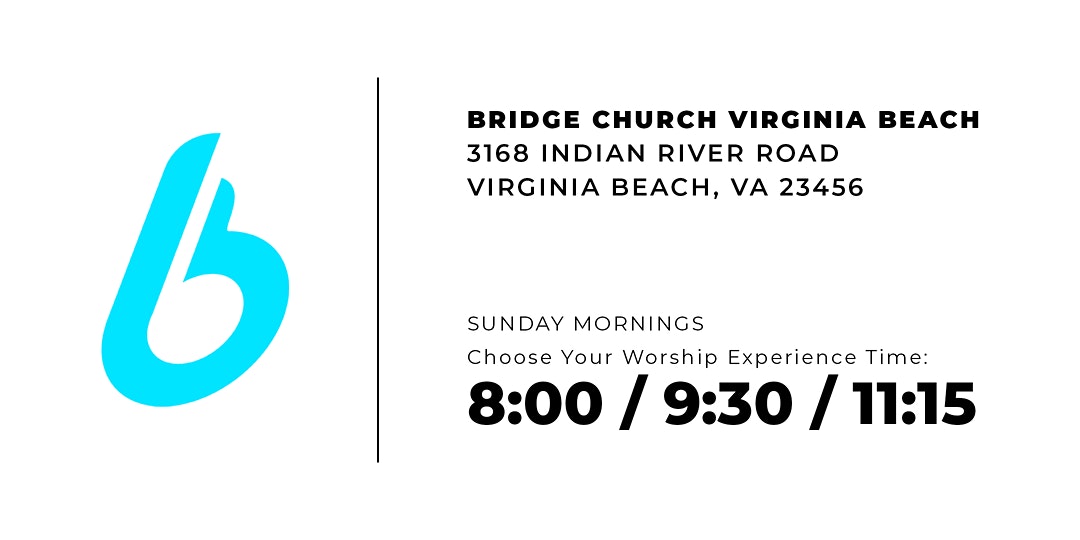 Sunday, June 7th, 8 AM | 9:30 AM | 11:15 AM
175 Max – Get tickets below.
Everyone including Bridge Kids will be in the auditorium
JUNE 7th GB WORSHIP EXPERIENCE
Sunday, June 7th at 9:45 AM | 11:15 AM.
75 Max – Get tickets below.
Everyone including Bridge Kids will be in the auditorium
PHASE 1
PHASE 2
PHASE 3
APPROXIMATE START
Current
June 7th
TBD
APPROXIMATE END
May 31st
TBD
APPROXIMATE DURATION
3 weeks
Governor's Direction
SOCIAL DISTANCING
Strict
Limited
Modest
MINISTRY RESPONSE
WORSHIP EXPERIENCES
Online Only
Physical Night of Worship 5/31 6pm
(GB and VB)
Physical** / Online
VB: 8, 9:30, 11:15 (1 & 5)
GB: 9:45, 11:15
DWE: 10
Physical & Online
SMALL GROUPS
Online Only
Physical & Online
Physical & Online
PRESCHOOL-CHILDREN
Online Only
Online Only
Physical & Online (TBD)
STUDENTS (6-12)
Online Only
Some physical and possible off-campus activities
(No VP)
Normal Operation
* Vulnerable Population (from the White House COVID-19 Task Force)
** RSVP system will be used