Saturday, April 17th
9-11 AM
Bridge Church Virginia Beach
3168 Indian River Road
Virginia Beach, VA 23456
Foodbank of Southeastern VA and Eastern Shore Canned Food Drive
GIVE GENEROUSLY
The Foodbank of Southeastern Virginia and the Eastern Shore's primary mission is leading the effort to eliminate hunger in our community. They provide nutritious fresh, frozen, canned, boxed, and prepared food to hundreds of thousands of individuals annually. This food is recovered and secured from restaurants, supermarkets, food distributors, the USDA, farmers, wholesalers, sportsmen, and through food and fund drives. Due to COVID-19, they are experiencing a significant increase in the number of families who need access to food.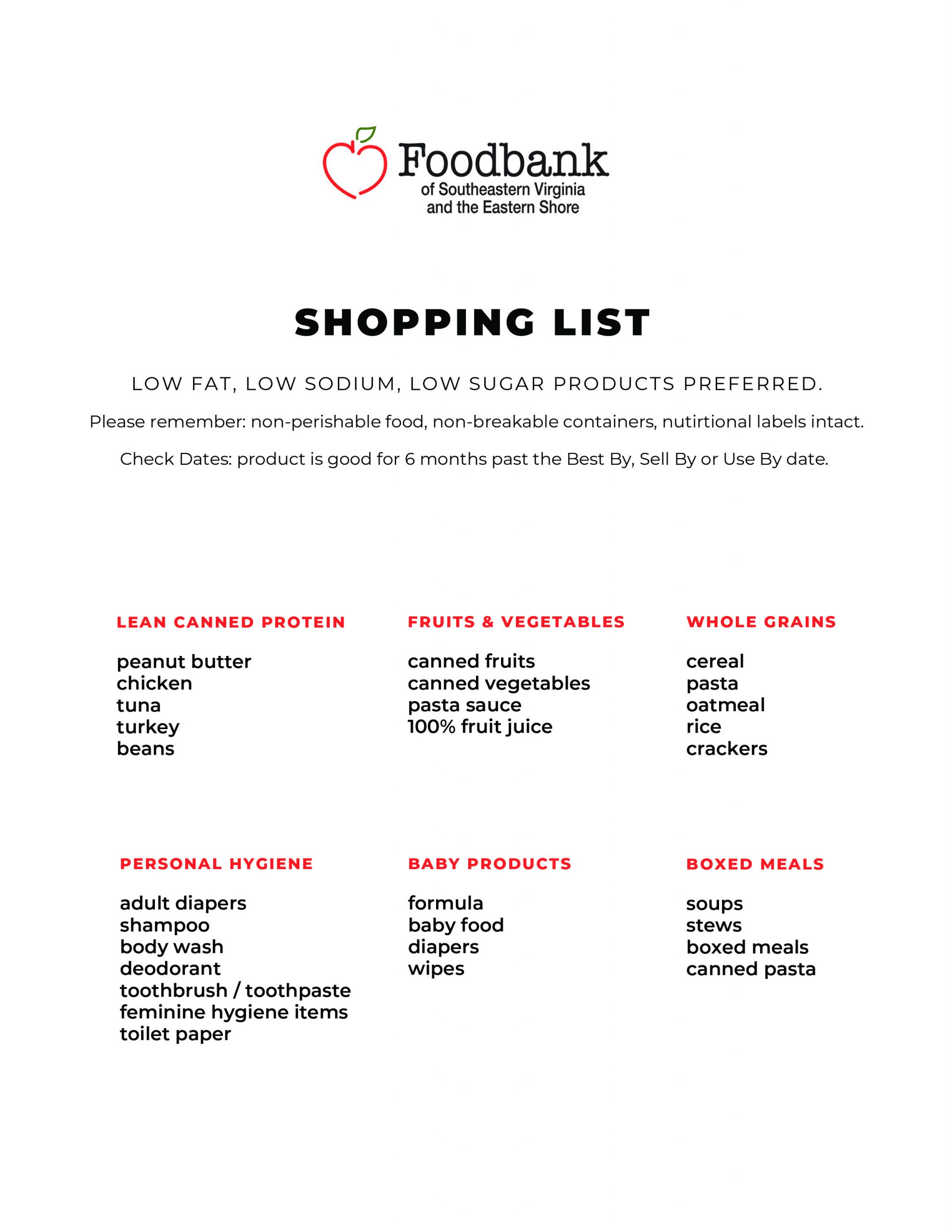 Do you have questions regarding donations?
Text BridgeCares to the number 94000 to have a text conversation with our Outreach Directors.