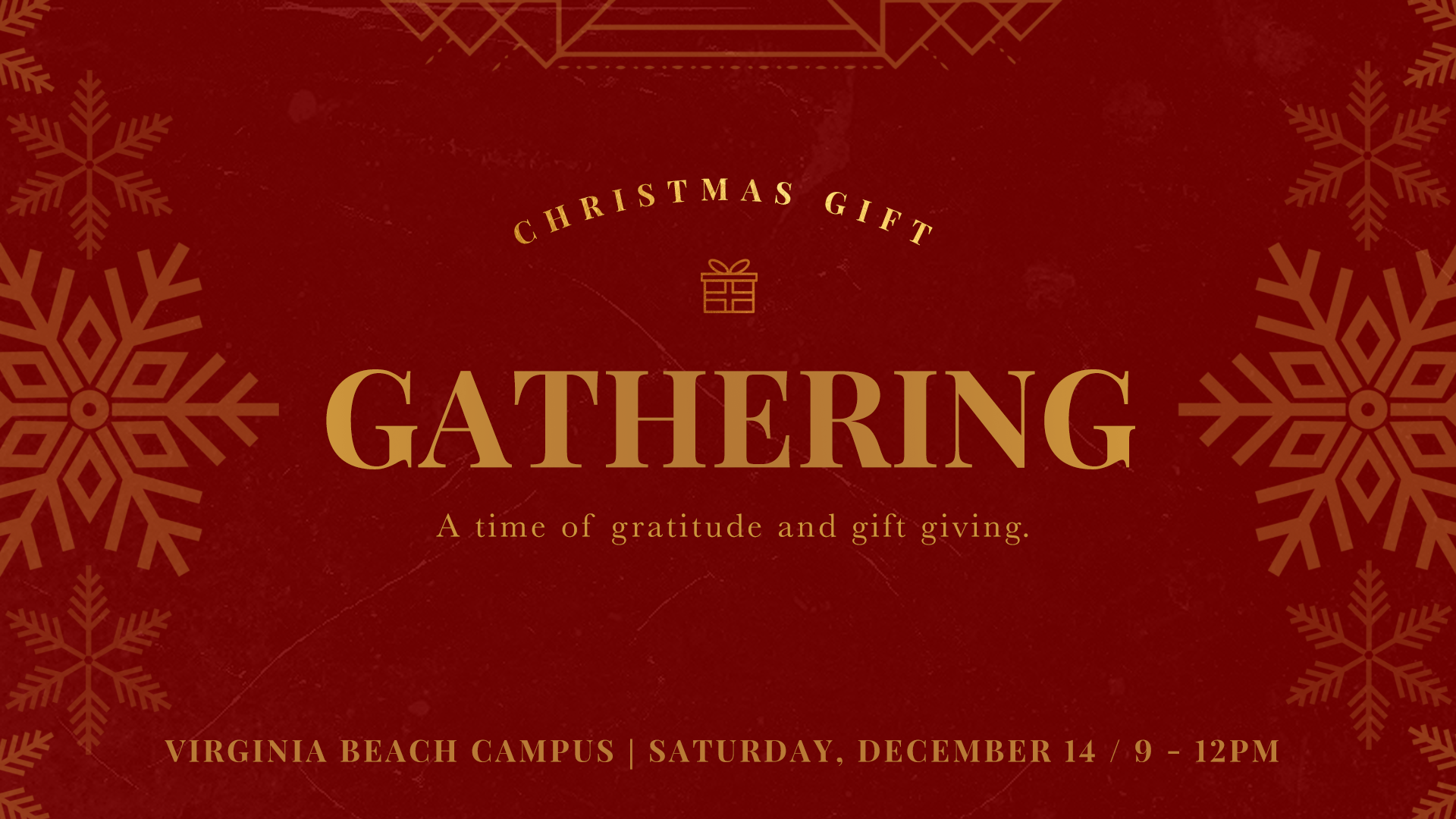 One of the greatest things we do every year is sponsor children from our local schools for Christmas. Our Christmas Gift Gathering will be Saturday, December 14th from 9 – 12pm at our VB campus. In previous years, we've delivered these gifts to the sponsored families. This year, we are inviting them into our church home for a time of gift giving and gratitude. You get a chance to provide Christmas for a child (or children) plus meet their family as they pick up their gifts! Register to be a gift donor or volunteer at the gathering, today, and let's help our neighbors have a Merry Christmas.
Everything you need to know to be a gift donor:
   +  Register! If you have not already registered to be a donor, please click the button below.
   +  You'll have a text (from 94000) and an email sent to the contact info you provide to us regarding the specific children you're sponsoring.
   +  Gift must be wrapped and labeled with the child(rens) names when brought to the church.
   +  Deadline for gifts to be brought to the church is December 1st. You'll see us in the lobby November 24th and December 1st during all worship experience times!
***Please keep in mind that this may be the only gifts they receive.
Everything you need to know to volunteer at the gathering:
   +  Dress festively!!! Be FUN!
   +  Expect to be at the VB campus from 8:30am – 12:30pm.
   +  We ask that all volunteers assist with set-up and break down.
   +  You may have texts sent with details regarding preparing for the event that may require a response so please don't disregard communication sent from 94000.