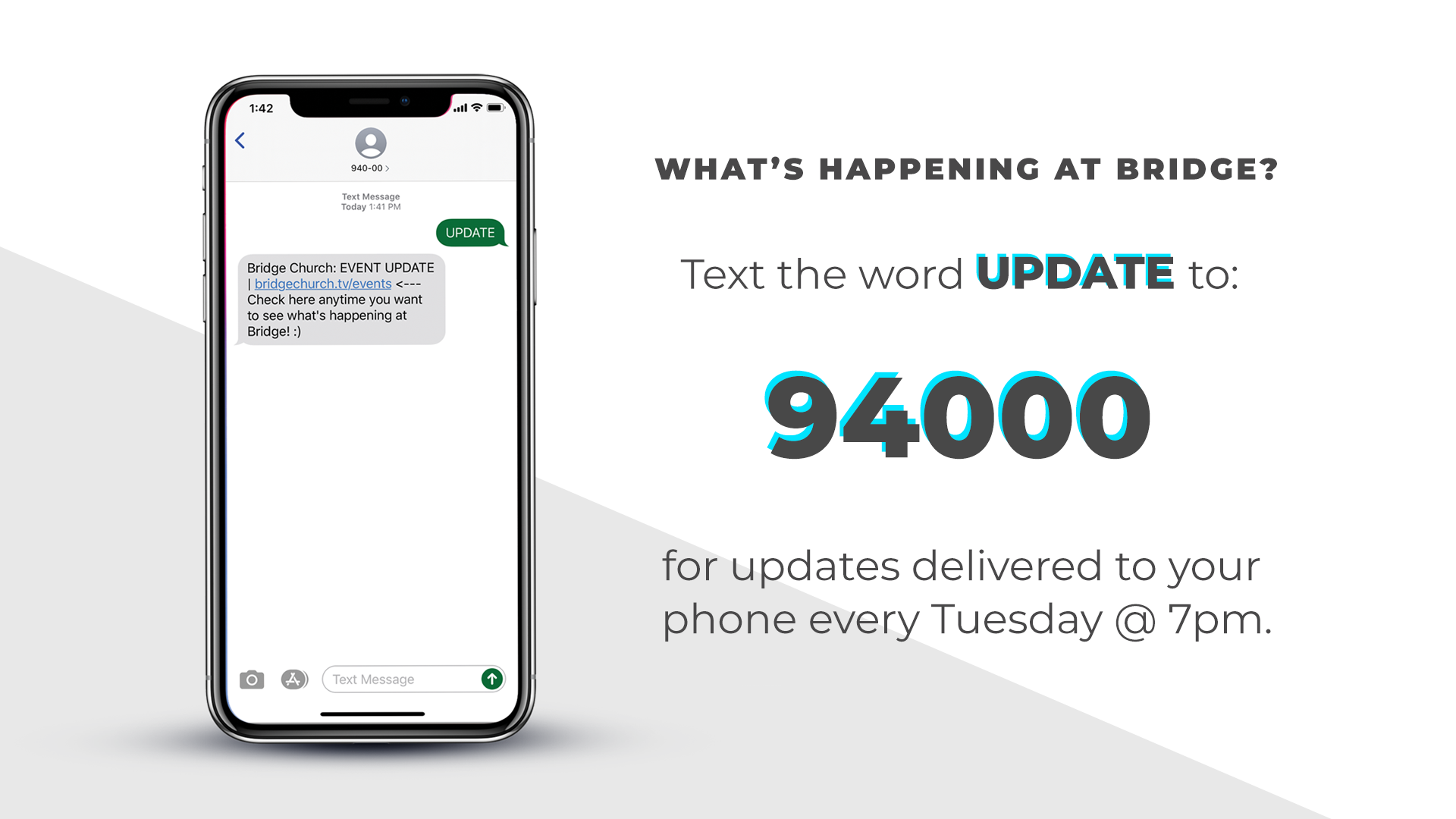 Hey Parents! Opt in to receive texts about happenings in Bridge Kids, by texting "BRIDGEKIDS" to 55498.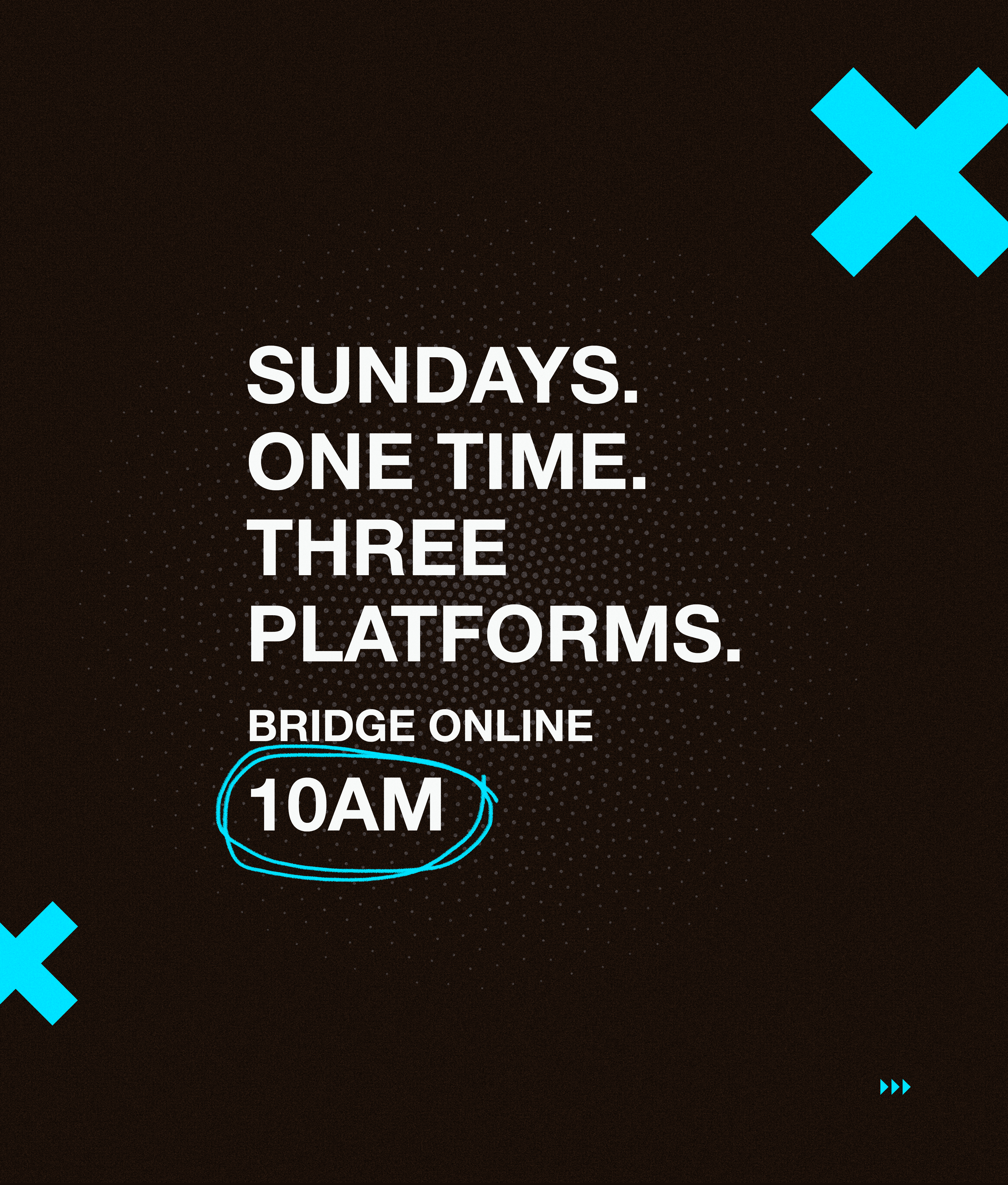 BRIDGE ONLINE. ONE TIME. THREE PLATFORMS. THIS Sunday, we will start our new Bridge Online time! Meet us on Facebook, Bridge Online or Youtube on Sundays at 10AM! If you miss our Sunday worship experience, you can still catch the #TuesdayReplay on Facebook at 7PM.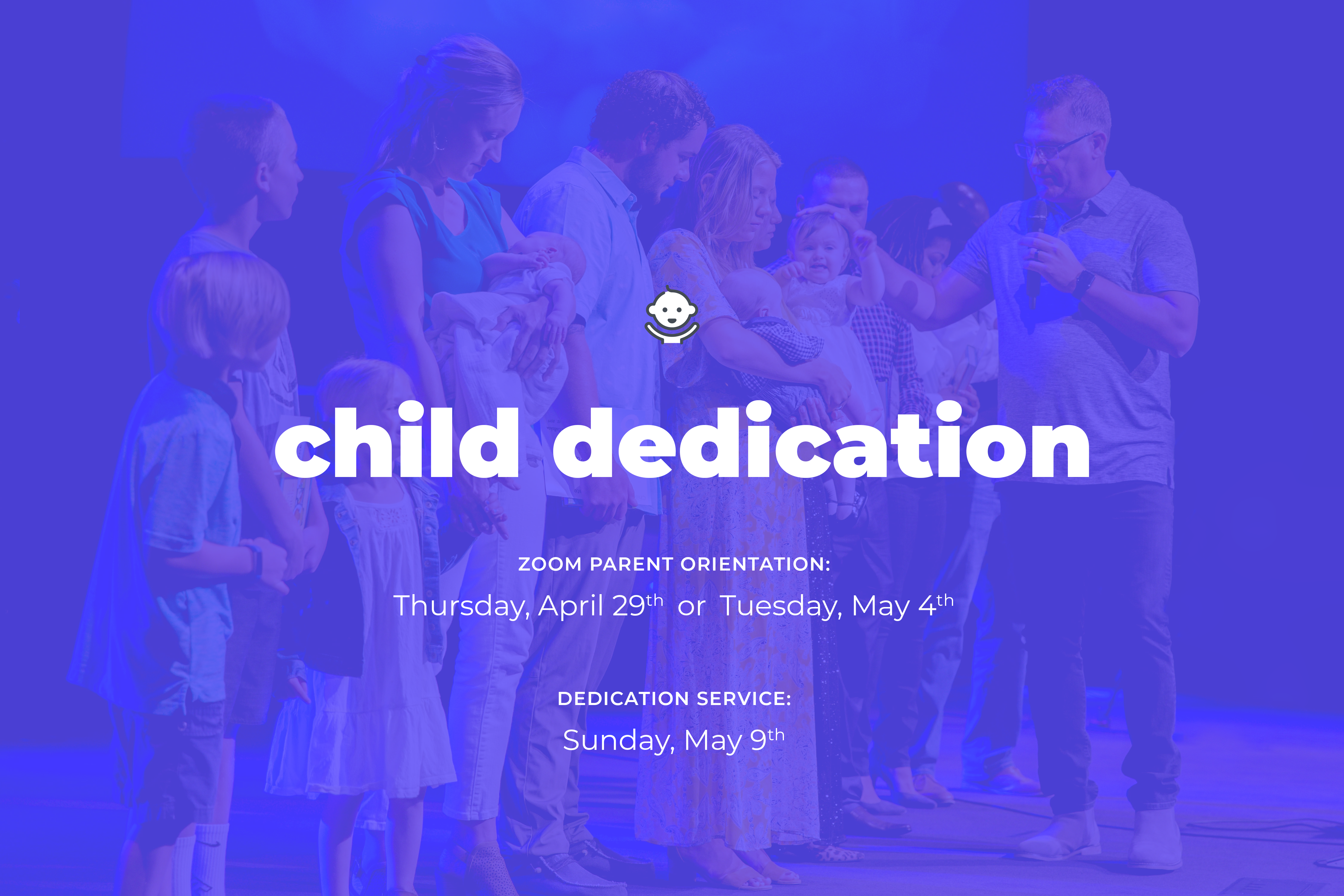 Sign up for our next Parent / Child Dedication Celebration! Parent Orientation will be held on Thursday, April 29th and Tuesday May 4th. Parents need to only attend one of the orientations. Choose the one that is most convenient for you. Our Dedication Service will be held on Sunday May 9th! Don't miss this opportunity to invite friends and family to celebrate with your family as you make a commitment to lead your child into a growing relationship with Jesus Christ.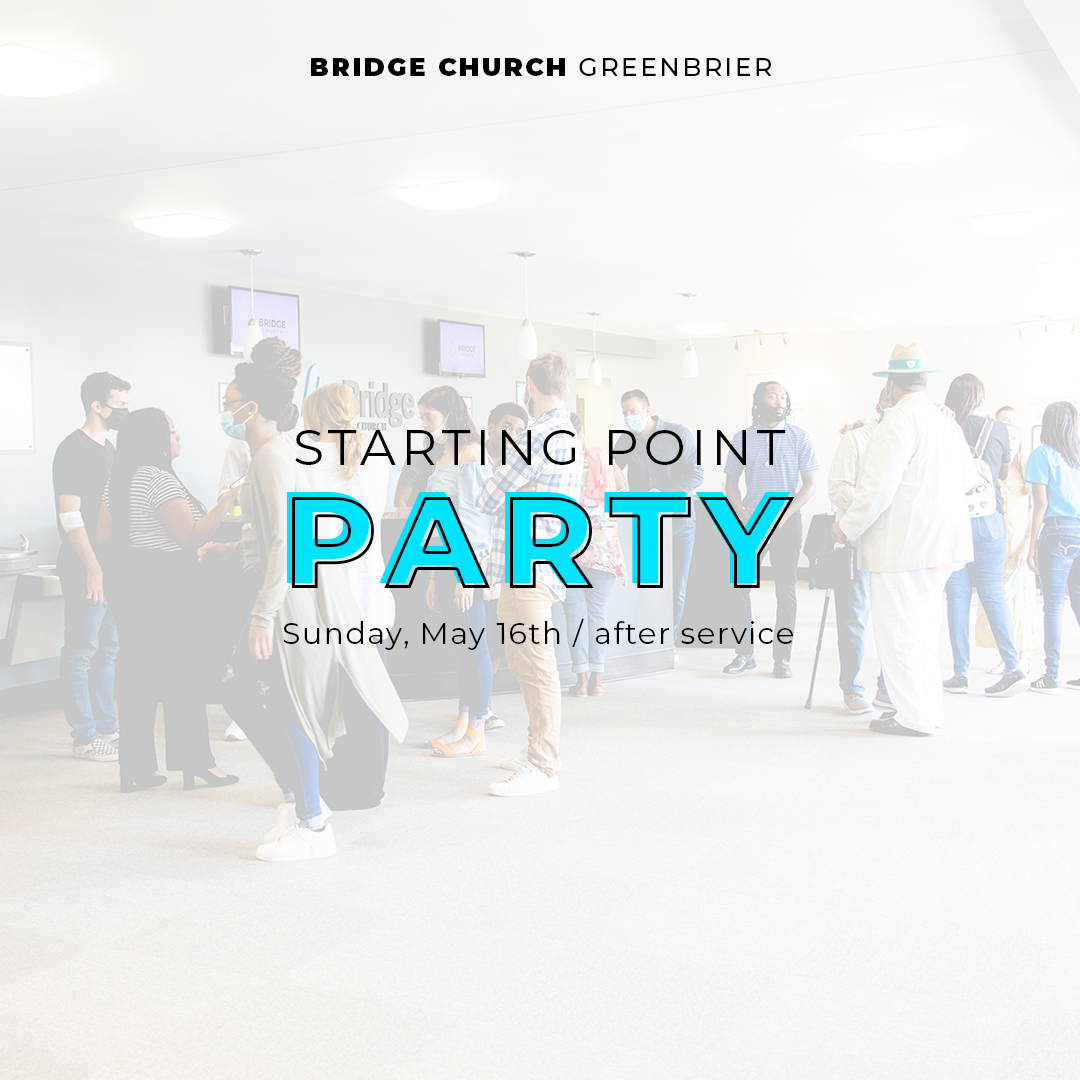 Are you new here or interested in learning more about Bridge Church and where we are heading? Please join our Pastors and Team Leaders for an in depth look at Bridge Church on Sunday, May 16th at 12:30pm for our Starting Point Party! 
Starting Point Party (SPP) is a fun and interactive way to explore service and membership at Bridge Church. Through the Starting Point you will learn what it means to belong to Bridge Church. This 90 minute interactive party is designed to help you find out more about who we are, where we're headed, and how you can be a part. Some of our pastoral team will walk you through our story, our core values, how to make an impact, and how to become a member at Bridge. Lunch and childcare are included.
What an exciting time for us, Bridge Church! If you haven't heard it mentioned already, we are beginning to plan and pray into new our Moyock campus! If you are interested in being a part of this campus or simply knowing more about it, please join us on May 16th at 6pm at the Greenbrier campus (childcare included). We look forward to having everyone who is nitrated together! Please take the time now and let us know you're coming! 
WORSHIP. BAPTISMS. PARTY ON THE LAWN.  Let's get together and WORSHIP GOD!!! Our next *combined campus* Night of Worship will be May 23rd at 6:30pm at the Virginia Beach campus! This night is going to POWERFUL! We will celebrating baptisms during worship so if that's your next step, sign up now! Bridge Kids will be open so bring the whole family! After Night of Worship, let's meet outside for and stay after for Party on the Lawn! We'll bring the ice cream and sodas and you bring your family and friends! DON'T. MISS. THIS. NIGHT.
ARE YOU READY FOR ADVENTURE CAMP?!!! This summer, we are having Discovery on Adventure Island right here at the Virginia Beach campus! It's always the best week of the summer and we can't wait to grow in Christ while having a blast with the kids! Click below to sign your child up!