Hey Parents! Opt in to receive texts about happenings in Bridge Kids, by texting "BRIDGEKIDS" to 55498.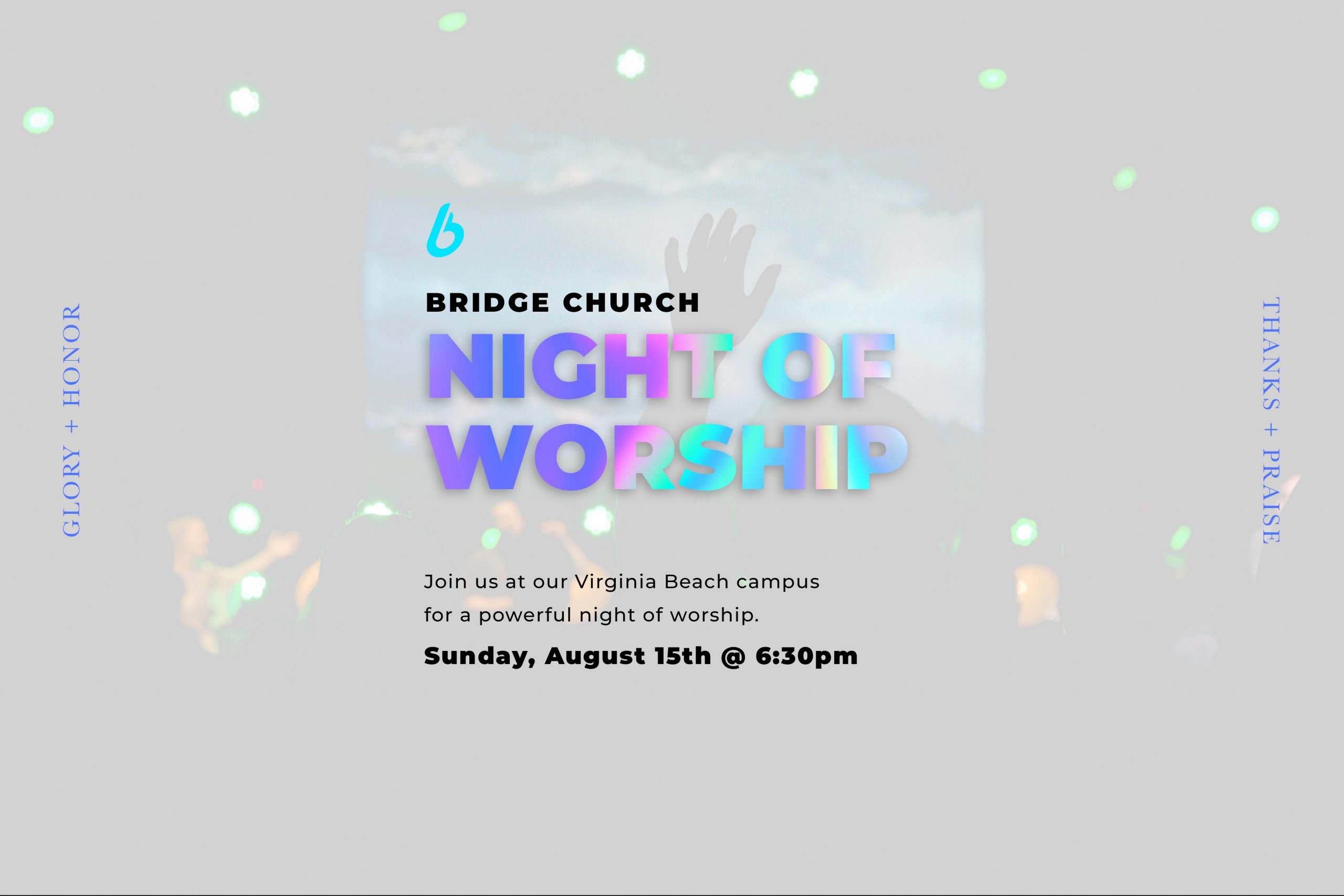 One of our FAVORITE nights as a church is right around the corner! Let's get together on August 15th @ 6:30pm at the Virginia Beach campus fo a powerful combined night of worship! Let everyone know to meet you there!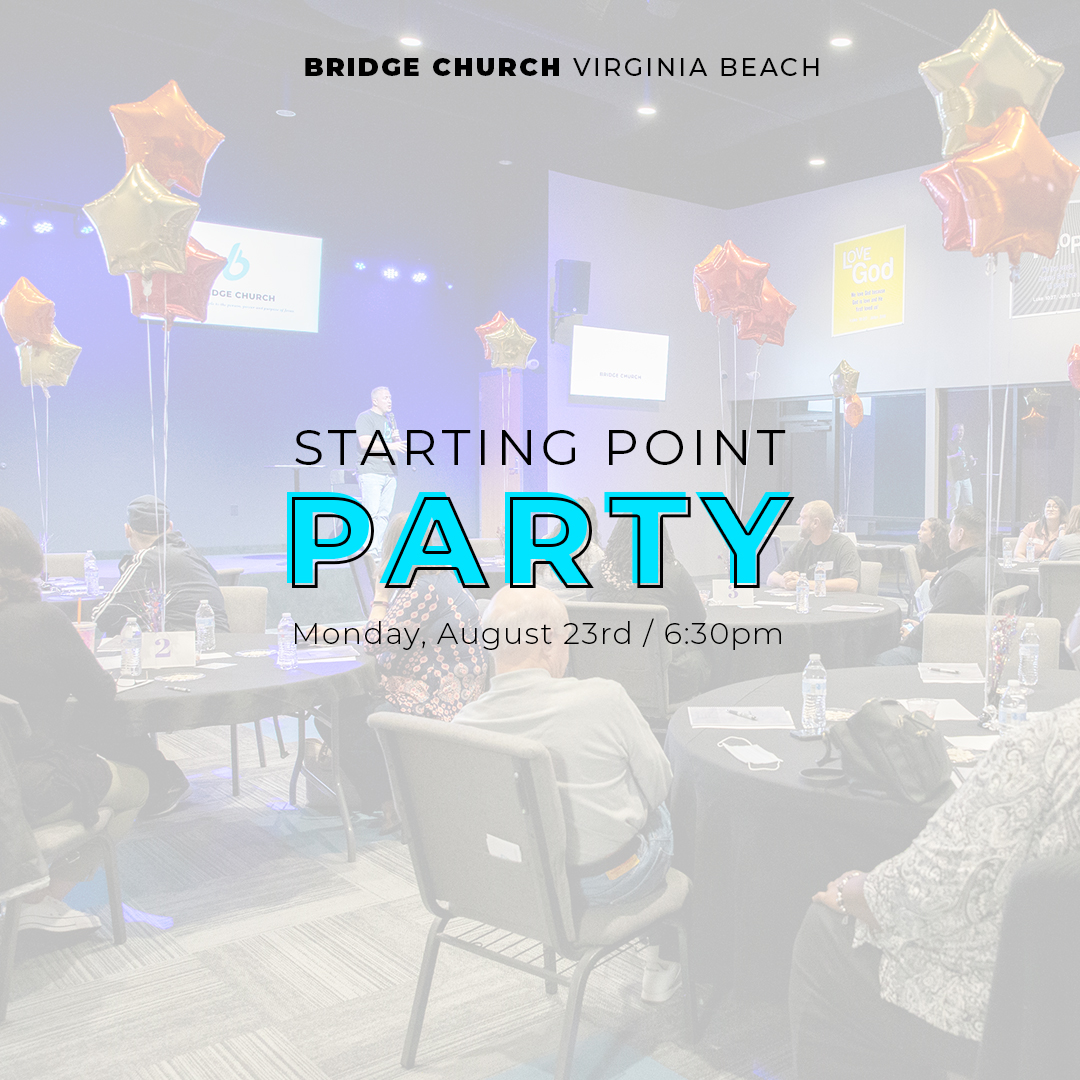 Starting Point Party is a fun and interactive way to explore service and membership at Bridge Church. Through Starting Point you will learn what it means to belong to Bridge Church. This 90 minute interactive party is designed to help you find out more about Bridge Church — Who we are, where we're headed, and how you can be a part. Some of our pastoral team will walk you through our story, our core values, how to make an impact, and how to become a member at Bridge Church. Also during the party you will have a chance to win gift cards from Chick-Fil-A, Starbucks, Tropical Smoothie, and more. Food and childcare are included.
We would like to invite you to our Starting Point Party on Monday, August 23rd at 6:30 PM. Childcare and snacks are included. Sign up by clicking the button below!