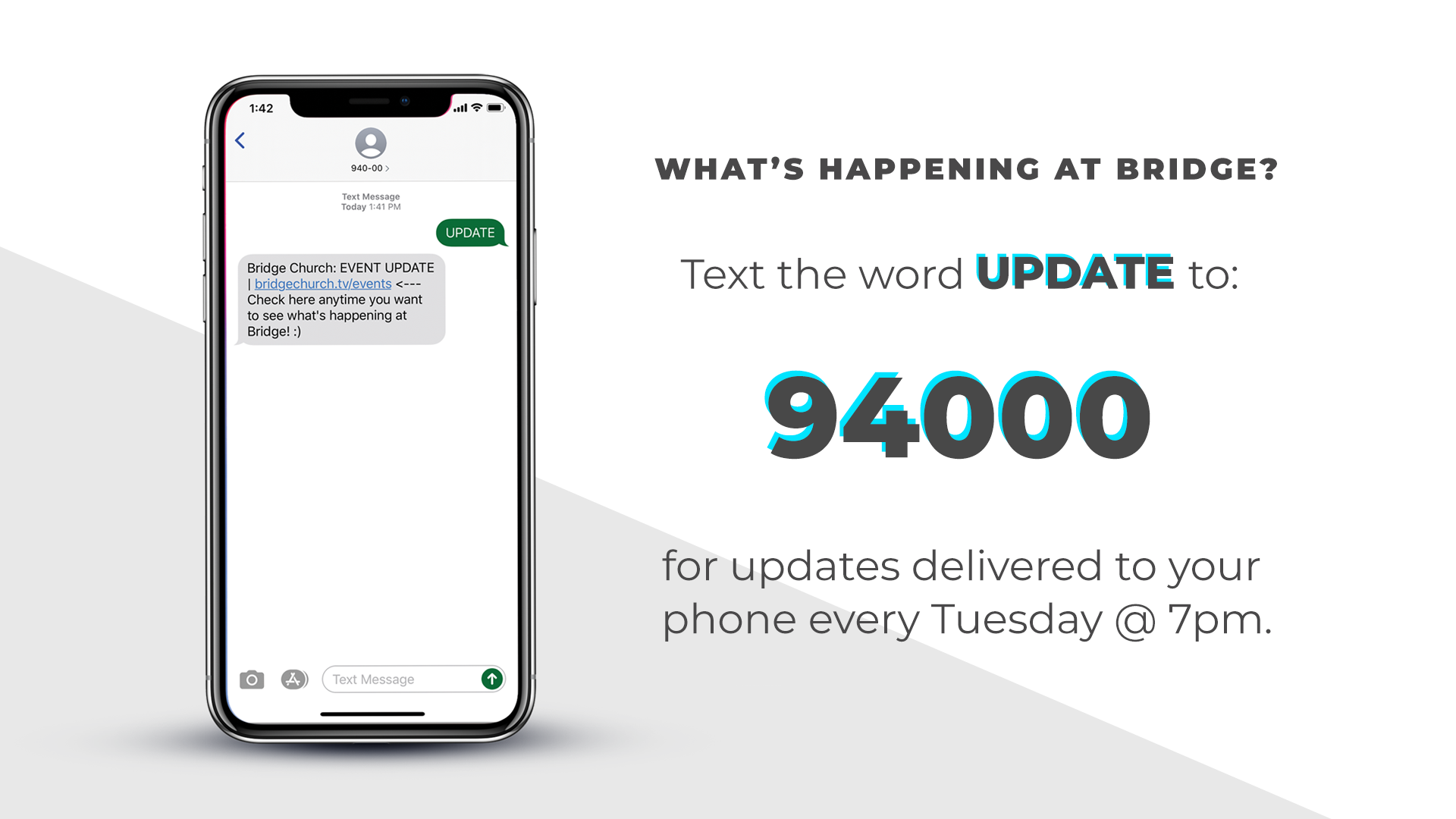 Small Groups started February 9th.
It's not too late to FIND FREEDOM in a Small Group, now!
FRIDAY  /  6 – 9pm
PARENTS NIGHT OUT :: Valentines Day!
Can't remember the last time you had a date night or a night with friends?
Bridge Church believes that strong relationships are the key to strong families, so we want to offer a fun event for your kids so you can date your mate or spend some time with friends on Valentines Day! Kids will enjoy pizza, crafts, games and a movie!
The suggested donation amount is $30 per family.
All proceeds of your donations will go towards sponsoring BRDG YTH teens and leaders for their RESET Summer Camp at Camp Watermarks!
Open to kids ages 6 weeks – 5th grade.
SUNDAY  /  8:15, 9:30, 11:15
BAPTISMS at Virginia Beach campus.
MONDAY  /  6:45pm
VB :: Starting Point Party
SATURDAY  /  10am – 1pm
NEXT GEN SUMMIT :: for all volunteers from both campuses in Bridge Kids and BRDG YTH.
Worship + Breakout Sessions.
Main keynote speaker: Pastor Archie
Lunch provided.